Place Perdtemps | 1260 | Nyon
|
Switzerland
|
05.08.2007
-
15.08.2015
Description
The installation was inspired by the magnificent trees surrounding the parking area and by the discovery that the place sits over a Roman Necropolis. It is a sixty meters wide structure made of traditional bamboo scaffolding covered with white translucent veil, spreading like roots (Racines) into the four directions.
On the periphery, doorways one meter wide by two meters high, invite the visitor to walk into the structure. Walls rise progressively to four meters in height as one advances toward the center. Like children playing in the sheets drying on a clothesline, visitors will try to discover what they perceive but do not see directly, and they will wander within the walls adding further movements and impressions.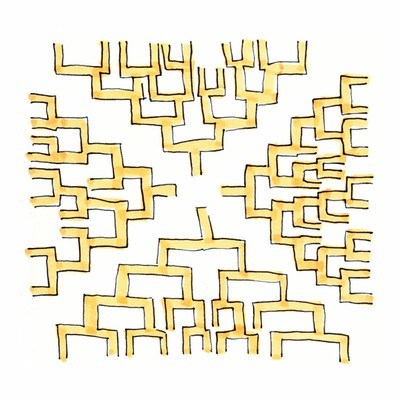 | DIMENSIONS
This project is drawn into a 60 meters wide circle. Heights range from 2 meters on the edges to 4 meters in the center. Walls are 1 meter wide.